The fast, mobile, ground-level loading fully demountable transport solution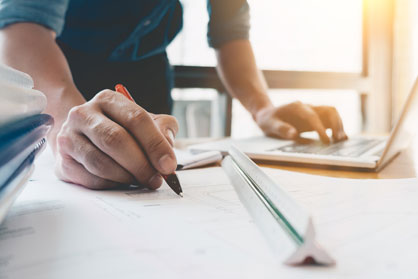 Each application is designed with the end user in mind. Our design team will work with you and your colleagues to create and achieve the best application to suit your business. The pods are a blank canvas and start with 5 basic template designs. Alfa Drop Box is a bespoke product & will always be Fit for Purpose.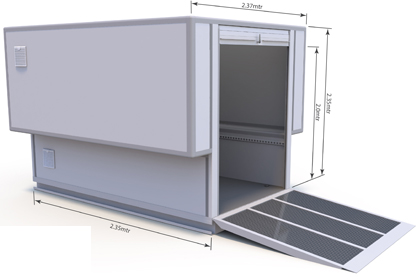 Using high quality lightweight materials and metals, Our skilled, in house Fabricators manufacture each section of the U shape chassis for the Primemover and the pod application. Working with our specialist partners, we Combine the latest green technology for standalone power source and intelligent communications systems. We offer the latest innovative products keeping you one step ahead of your competitors.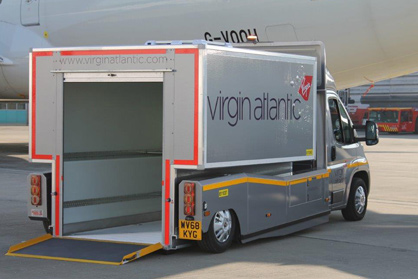 Inspection, testing, training and operation is paramount for any completion sign off and delivery. We provide full onsite driver & operation training for you and your team. Easy pod set up is key for a one person operation on most applications, we aim to eliminate manual handling, help improve your Health and Safety procedures and reduce your costs.
IMAGINATION IS INNOVATION
Call us today for a demonstration or to discuss your application for the Alfa Drop Box



Alfa Drop Box and Alfa Fleet are part of the Alfa Tail Lifts family